Contact
If you have questions or feedback about this site or our open data work, please do not hesitate to contact us at opendata@bnl.etat.lu.

We would love to hear about what you are working on and what you have created with our datasets and APIs. Please, use #OpenDataBnL on social media. We can also showcase your work on this website.
Contact Us
#OpenDataBnL
More Services by the BnL
The National Library of Luxembourg is always building and improving its services to best serve the users. Below, you will find the main platforms and websites of the BnL that might interest you.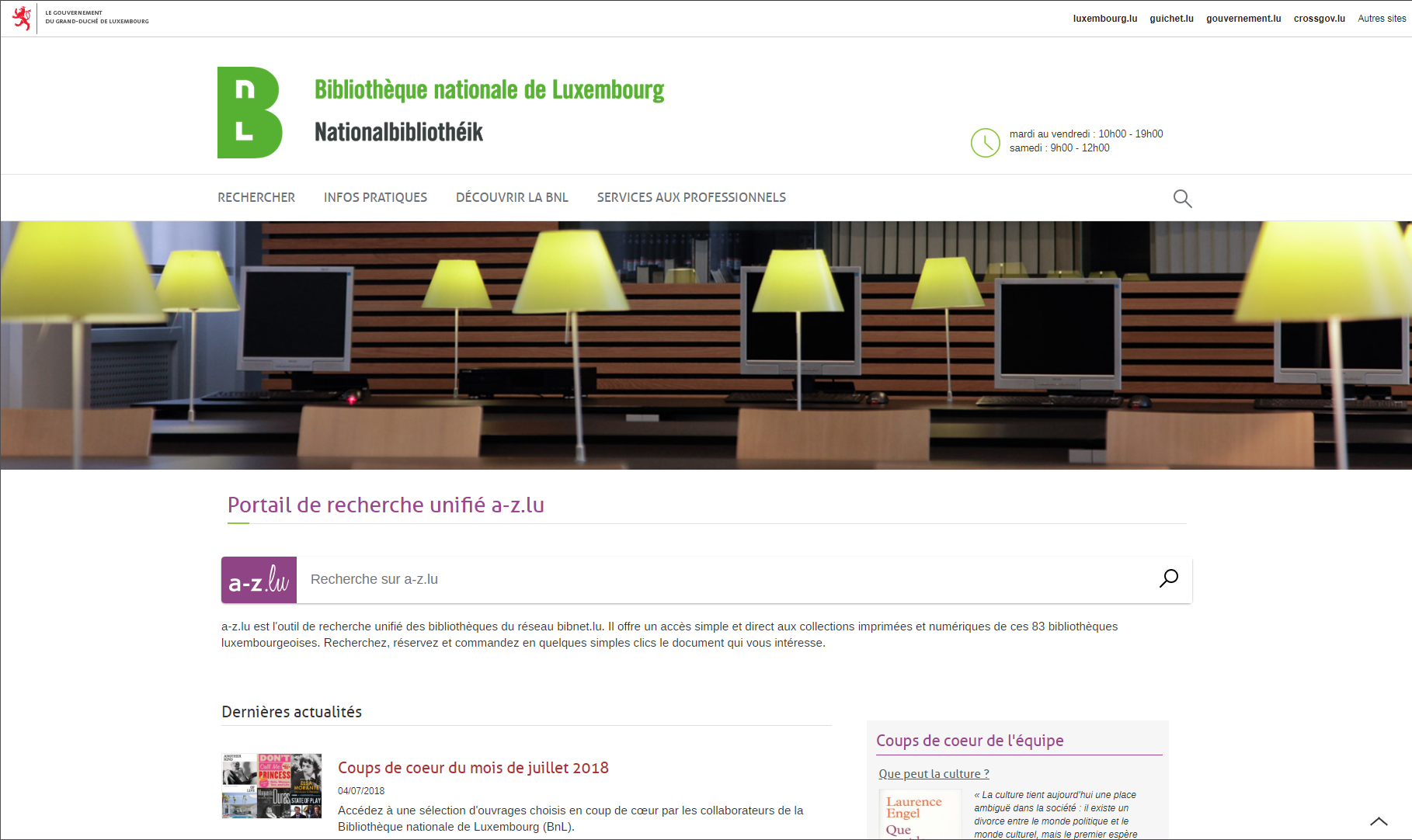 BNL.LU
The official website of the National Library of Luxembourg. You will find the latest news as well as all general information related to the library. Start here if you want to learn more about the BnL, its network and other services.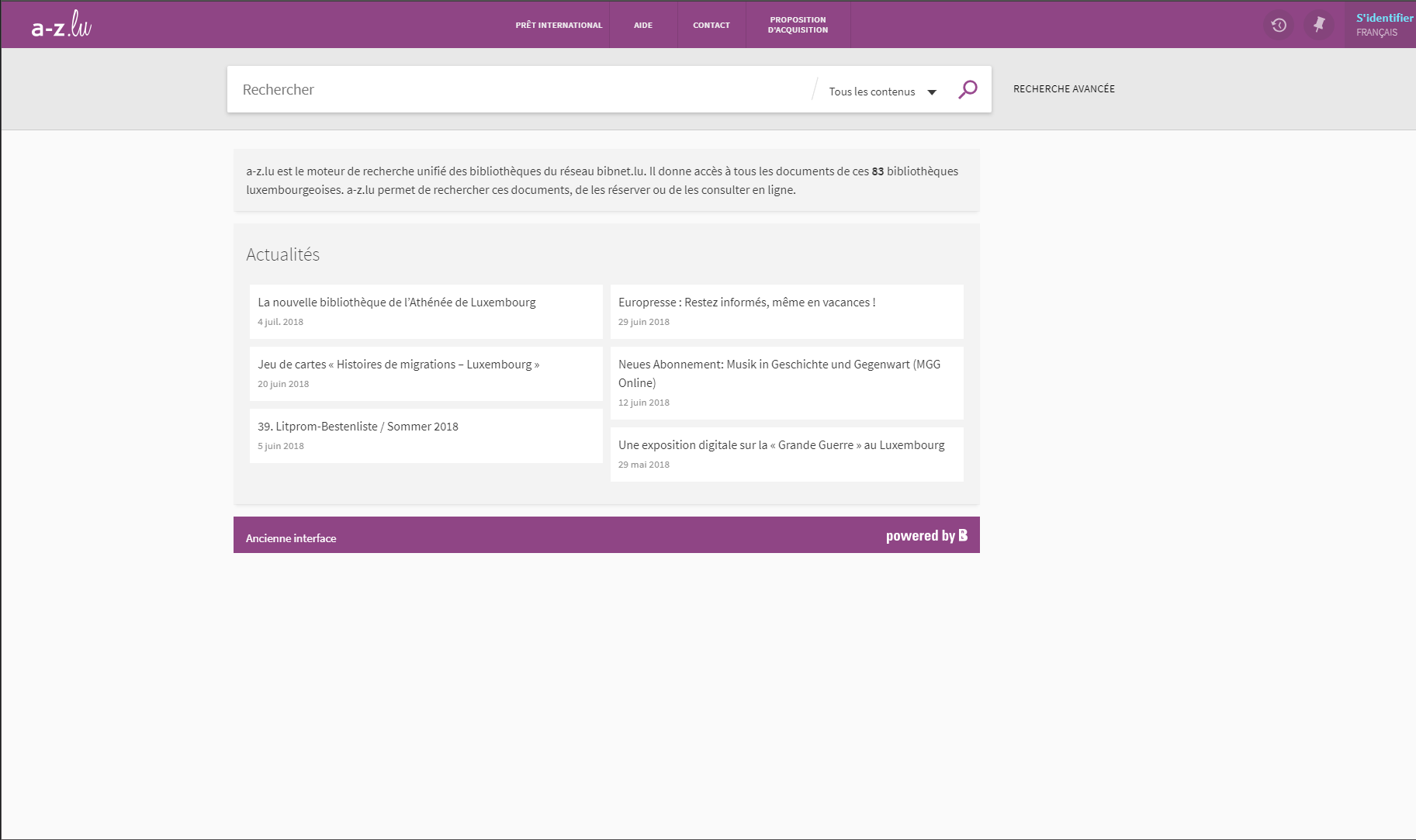 A-Z.LU
The collective discovery and search engine of the bibnet.lu library network. It gives you access to the entire documentation of the Luxembourg libraries: request items at your library or read them online.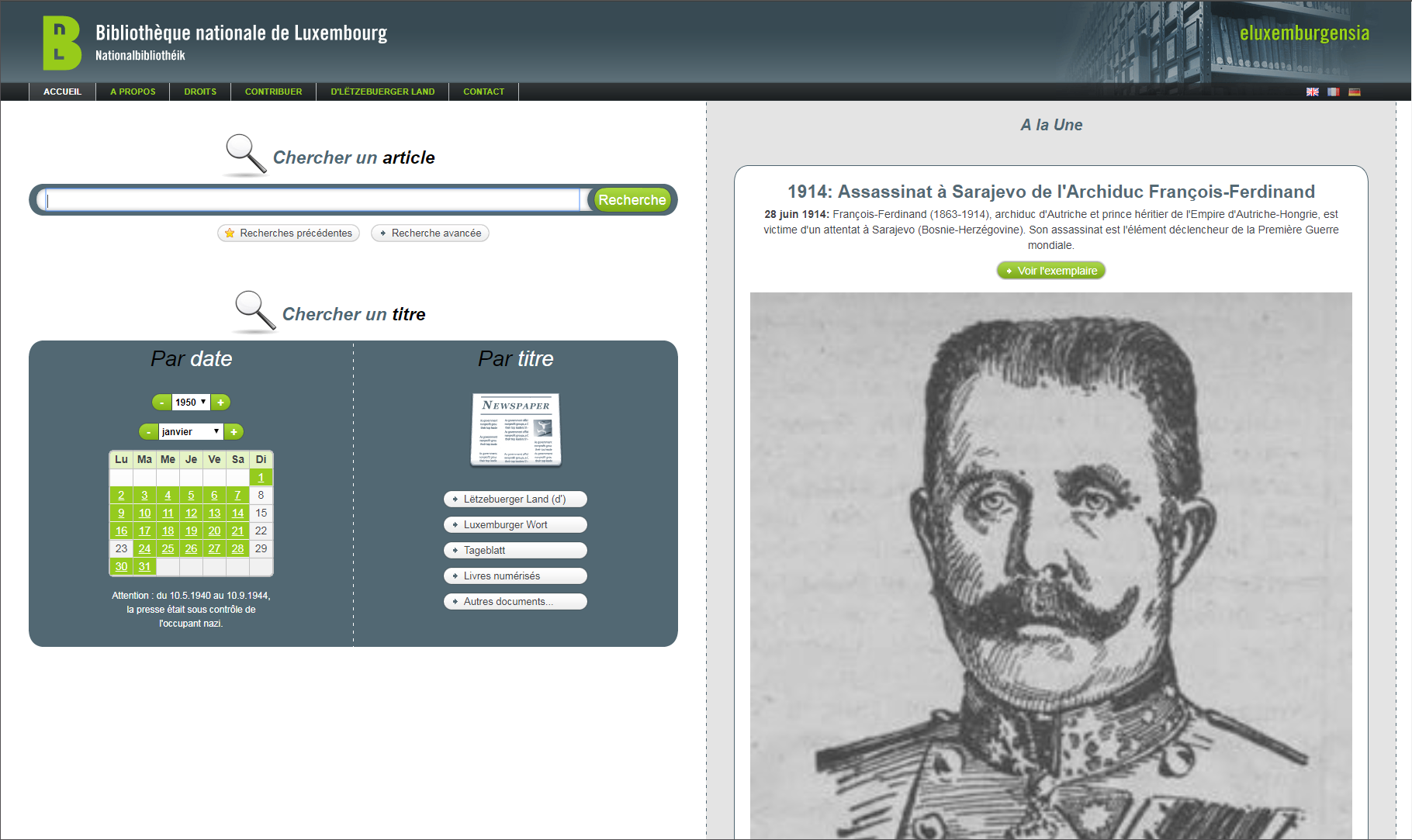 ELUXEMBURGENSIA.LU
This website offers a direct access to all digitised content of the National Library of Luxembourg. You can browse through all Luxembourg newspapers, monographs, manuscripts or posters digitised so far.